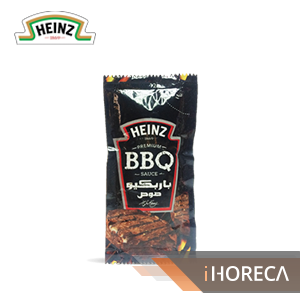 باربكيو هاينز 1000 ظرف
---
1 Unit x 1000 Packets
Heinz
---
Call Us +201200971111
Chat with us
Heinz Classic Barbecue Sauce adds a tongue-tingling barbecue flavour to a variety of easy family meals. Thick enough for dipping whilst also being light enough to marinade, this rich and smokey sauce will be loved by the whole family, especially when combined with chips, chicken or pizza.




Heinz BBQ 1000 Sachet 
Heinz Barbecue Sauce is inspired by America's best barbecue regions for delicious, authentic flavors.
Key Features
Consistent quality every time