Heinz Ketchup 200 Gm 
Every variety of Heinz Ketchup contains only the juiciest, ripest tomatoes, grown to produce the thick and rich ketchup.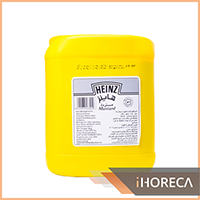 Have you Tried 
Heinz Mustard 5KG
?
Heinz mustard is made with 100% natural ingredients for a thick and rich mustard with the perfect balance of flavor and tang.