مرقه دجاج مكعبات كنور - عبوة واحدة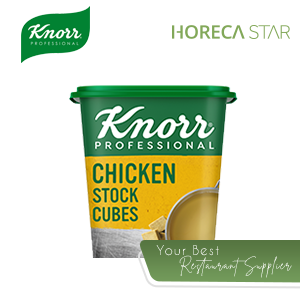 مرقه دجاج مكعبات كنور - عبوة واحدة
---
---
Call Us +201200971111
Chat with us
Knorr Chicken Stock Cubes
Next time you cook chicken, try adding a Knorr Chicken Stock Cube. Made with carefully selected herbs and spices, it will enhance the natural flavor of your fresh ingredients. For a tasty twist, add to soups, stews, risottos and more.
Have you tried 
Knorr Mashed Potatoes
?
Knorr Mashed Potato is an easy to prepare, high quality potato mash. The quality of our 100% sustainably grown potatoes is the key ingredient for this traditional side dish. Due to the dehydrated mixture of potato flakes and skimmed milk, Knorr Mashed Potato is the ideal gluten-free companion for steak and roasts.